Isn't it said that breakfast is the most important meal of the day? Well, at Le Petit Rocher we understand that! On weekends and on public holidays eve, a gourmet breakfast is included:
Choice of coffee / tea / chocolate
Croissants / Chocolate bread
Baguette
Homemade butter and jams
Fruit juices
Basket of seasonal fruit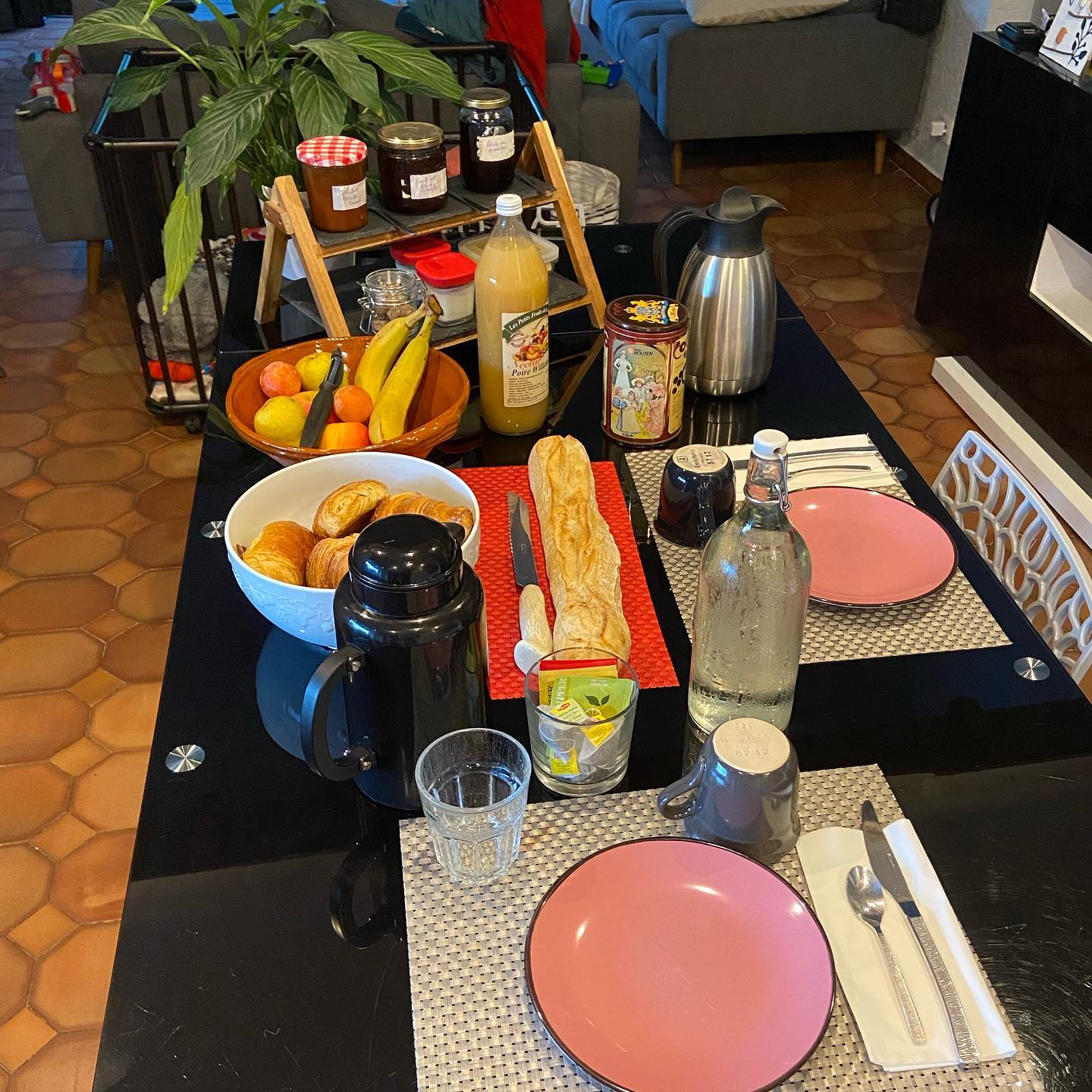 Our bread and Viennese pastries come from the Marius bakery, which produces them 100% in its own bakery (no industrial production here!).
Our fruit comes from local producers and is collected from the Valferme cooperative.
The fruit juices are produced in Agnin (20km south of Vienne).
Between 8am and 9am, breakfast is served in our house in a convivial way: conversation is welcome 🙂
Dinner
Wa are offering an 'on the go' alternative to Viennese restaurants for our guests who don't want to go down to Vienne for dinner.
We offer home-cooked meals in high-quality, individual, family-size jars. These dishes are made in France by Maison Val de Luce, a master craftsman. Once reheated, you can enjoy them directly in your room.
Main dishes (subject to availability) :
Navarin of Turkey with Spring Vegetables
Lyonnaise-style dumplings with rice
Tartiflette with Reblochon cheese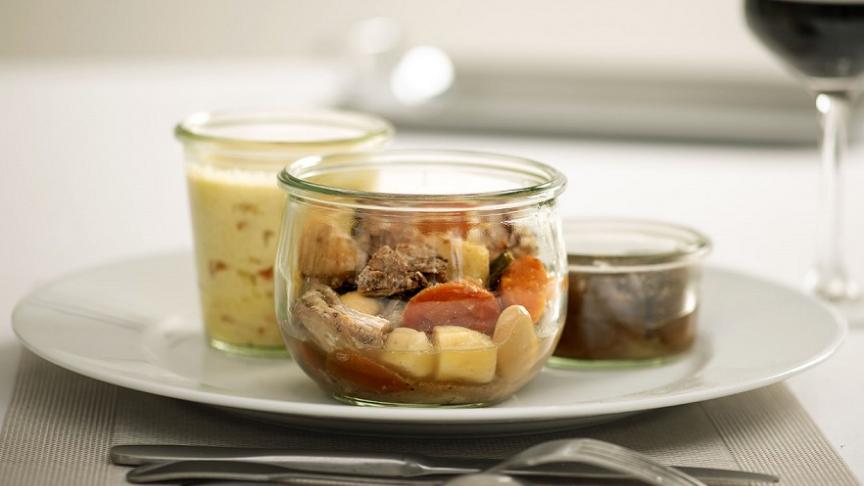 Desserts we regularly offer (subject to availability):
Rum Babas
Vanilla rice pudding
Chocolate Moelleux
If you are interested, the price list for this small-scale catering service is available.
Are you more of a restaurant fan? Then take a look at our page dedicated to Vienne restaurants!